BHS Band Staff
2020 - 2021 BHS Band Staff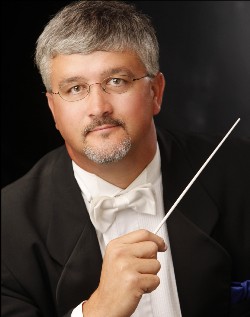 Darin Graber - Director of Bands / Fine Arts Department Chair
Darin Graber is the Director of Bands and Fine Arts Department Chair at Bingham High School, a position he has held since 2000. He holds a Masters Degree in Instrumental Conducting from Washington State University, Pullman WA studying under the baton of the late Dr. L. Keating Johnson, a Bachelors of Music Education Degree with an emphasis in Secondary Instrumental Music from the University of Kansas, Lawrence KS performing under the direction of Robert E. Foster & James Barnes, and an Associates Degree in Education from Hutchinson Community College, Hutchinson KS while on a full jazz scholarship. He is a current or past member of the Utah Music Educators Association, Music Educators National Conference, Washington Music Educators Association, Kansas Music Educators Association, Kansas Bandmasters Association, and National Bandmasters Association. He is a past President of the Utah Bandmasters Association and has also been a member of such music associations as SPEBSQSA, Kappa Kappa Psi, and the American Federation of Musicians, local #110. He is also currently serving, or has served on the UMEA Band Committee, the Utah All-State Band committee, and the UMEA Marching Band Committee.
Originally from and teaching in the Midwest, Mr. Graber taught middle school and high school band, orchestra and choir for 6 years in Kansas, spent two years at Washington State University as a graduate teaching assistant with the WSU Bands, and is in his 21st year teaching in the Jordan School District, 20 of which have been at Bingham High School. He was a member of the Idaho/Washington Symphony Orchestra and has performed on trumpet with groups backing up such musical and jazz greats as John Faddis, James Moody, David Steinmeyer, Clark Terry, David Foster, Frank Mantooth, and Aaron Neville and the Neville Brothers. He also has credits on several independent albums, received a Downbeat magazine student musician award, has done some studio work in the Kansas City area, and occasionally freelances on trumpet in the Salt Lake valley with different semi-professional jazz big bands and other ensembles. He enjoys restoring british sports cars in his spare time, and currently lives in South Jordan UT.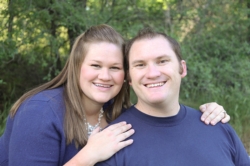 Chris Lyon - Asst. Director/Low Brass
Chris Lyon is an Assistant Director and Low Brass Instructor with the Bingham Marching "Miner" Band and has served in this position since the fall of 2010. He is currently the Director of Bands at Elk Ridge Middle School, one of the two middle school feeder programs for Bingham High School, and has years of experience in the classroom, with the last four being at his current position. Mr. Lyon has a Masters of Education from SUU, a Bachelors of Music from BYU, and an Associate of Arts from Snow College. While in college, Mr. Lyon studied bass trombone performance and has performed across the valley with the Utah Symphony, in various Broadway musicals, and in several big bands.
Mr. Lyon resides in West Jordan with his beautiful wife and his two amazing daughters. He is an active member of his local church organization, is a leader in his community, and speaks fluent Portuguese. In his free time, Mr. Lyon enjoys playing and watching soccer, spending time with his wife, and playing with his children.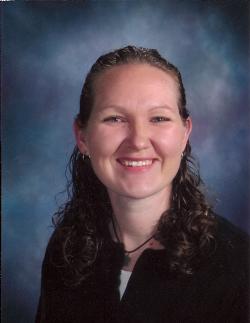 Mecqae Knight - Asst. Director/Woodwinds
Mecqae Knight is an Assistant Director and High Woodwind Instructor with the Bingham Marching "Miner" Band. Mecqae is the former Director of Bands at South Jordan Middle School, one of the two middle school feeder programs for Bingham High School. Mrs. Knight has a Bachelors Degree in Music Education from Utah State University and graduated with honors. Among her favorite memories is attending Bingham High School and playing in the very band she is now helping to direct. She is a current and past member of the Utah Music Educators Association, Utah Bandmasters Association, and National Bandmasters Association. She has also been a member of Tau Beta Sigma, the national band sorority. Mecqae plays the clarinet and plays in Wasatch Winds, free lances in various groups in Salt Lake, and teaches a private clarinet studio. Mrs. Knight currently resides in West Jordan and in her free time she enjoys reading, playing softball, sleeping, hiking, backpacking, camping, and playing her clarinet.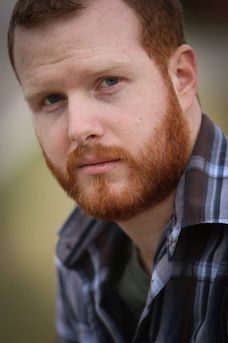 Dane Peterson - Battery Caption Head / Feeder System Percussion Specialist
Dane Peterson was first introduced to the marching arts under duress his freshman year of high school in 2005, but immediately came to love it and has been involved ever since. Introduced to drum corps for the first time that year, he joined the Blue Devils B corps in 2007 and played with them for two years before moving to Utah. His indoor experience includes 3 years in the CCGC (Now NCPA) with Amador Valley High School, and 3 years as quad section leader/tech for South County Percussion in Utah. After playing for BYU in 2009 and 2010, he taught at Provo High, Maple Mountain High, Juan Diego Catholic High, West Jordan High, and Copper Hills High. Dane is an active clinician and private teacher for the marching arts, and is currently pursuing a degree in Cell & Molecular Biology at the University of Utah.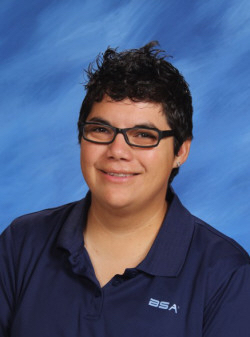 Ruth Young - High Brass
Ruth Young teaches music at Lakeview Academy. She has earned her Master of Secondary Education with an emphasis in Music and her Bachelor of Music Education, both from Utah State University. She also has an Associate of Arts in Music from Snow College, and graduated with honors from both schools. She has been a member of the Utah Music Educators Association, National Association for Music Educators, and the National Band Association. She also holds Orff Level 1 and Level 2 certification. Miss Young plays with Wasatch Winds, and the USU Alumni Band. She plays trumpet, horn, and guitar, and has experience teaching private lessons and elementary general music.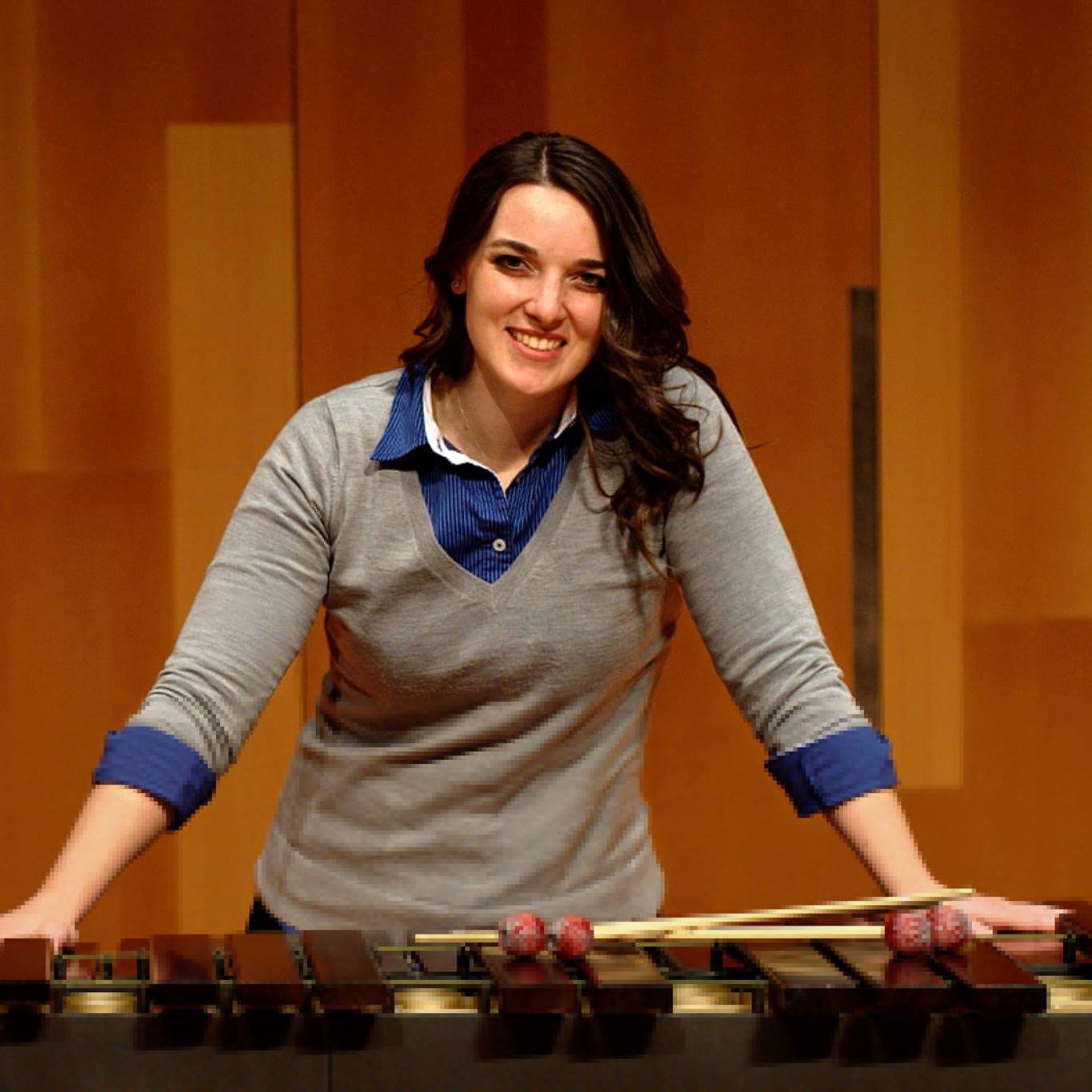 Elizabeth Lopez - Front Ensemble
Elizabeth Lopez found her love of percussion early on in her school years. She participated in both marching band and winter drum line at Lone Peak high school, winning 2 winter drum line state championships. After graduating in 2010, she went to Utah State University pursuing a degree in Music Education. While there, she played quads on the drum line for 4 years and served as the drum line section leader for 3. She has a particular love for orchestral and mallet percussion, especially the "toys" like cymbals and tambourine. After graduating from USU in 2015, she started a Master's degree in Percussion Performance at the University of Utah, but is now in school to become a Physicians Assistant.
2020 Marching Band Show Design Staff:
Tim Mikan
- Drill Design / Program Coordination
Ian Grom / John Mapes - Composer/Percussion book
Michal Weber / Bronson Pasqual / Heather Davidson - Visual Design / Choreography