Annual Jazz Dinner Dance Fundraiser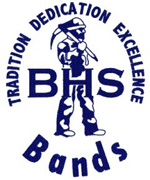 Annual Jazz Dinner Dance Fundraiser May 2022

    The Annual Jazz Dinner Dance Fundraiser raises funds for ALL Band and Percussion programs.  Every Band and Percussion student participates and all students benefit from the funds earned.  We are VERY grateful for everyone's help and donation of time and money that made our "Night of Music and Jazz" a success this past May 2021. A special shout out to the Bingham Madrigals and Bingham Ballroom Team who definitely added some fun and spice to our evening, thank you!
   Traditionally the Jazz Dinner Dance Fundraiser is the second weekend in May and will most likely happen on the evening of May 13th or  May 14th.  We will update this page when we know for sure. For families new to the Bingham Band program and this fundraiser, we will send out information about the fundraiser at the beginning of the year 2021 as the fundraiser gets closer.  We will have students sign up for how they can help with the Jazz Dinner Dance sometime in late March or April. Some students help with set-up, advertising, clean up, the auction tables, refreshment tables, etc. The last few years we have had auction baskets to help raise the majority of the funds for the Band program. If between now and then you come across something worthy to put in an auction basket, set it aside or let us know.  
Files attached at the bottom include a video from last year and our Poster from last year.