Annual Jazz Dinner Dance Fundraiser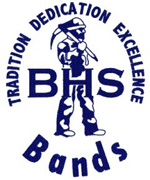 Annual Jazz Dinner Dance Fundraiser Saturday May 13, 2023

    The Annual Bingham Band Fundraiser raises funds for ALL Band and Percussion programs.  Every Band and Percussion student participates and all students benefit from the funds earned.
Ways to help – 
Auction & Raffle
Help kids organize auction baskets

Donate baskets or cellophane wrap to make baskets

Solicit businesses for items for the auction and drawings

Help watch over the auction during the event

Help keep track of auctions items being sold
Cash Box and Tickets
We need two people to sit with the cashbox and also with a PC for people paying Online for items using the school's website that will be set up for Graber to take monies for Auction items, tickets, food items, etc.  Last year we had four parents take turns with the cash box. This year is different, in that we will not have a secretary from the school to help us.
Decorations
Help create decorations

Help clean up decorations

Help set up decorations

Renovate chandelier
Food
Help prepare bought goods to be sold

Monitor student helpers that they are distributing goods as directed.
Student Jobs
       Post and follow up with students about their jobs for the Fundraising night.
If you have any questions,  please contact Maria Tegtmeier at
[email protected]
or 801-946-5420
Files attached at the bottom include a video from last year and our Poster from past years.